Hair Wax makes styling easy, and any desired hairstyle achievable !
Your best hairstyle for any situation!
Different types of hair wax will change your look and style expression. With wax, you can arrange your hair into a classic look for a formal occasion, make it catchy when going out for fun, or give it that natural look to fit into any casual atmosphere.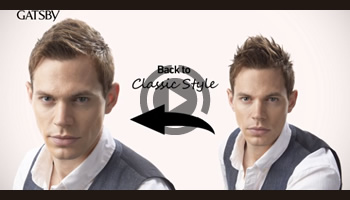 Quick styling is easier than you think!
Wax is so easy to use that it makes everyday styling possible. It has a strong setting power and flexible movability allowing you to easily create your desired look. Wax is simple to apply even for beginners and so-called "lazy" people.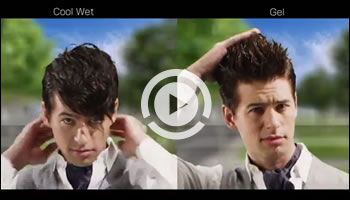 Your look is always changing!
Hair wax won't harden like gel or mousse so you can get a more elaborate look that will last longer. And now without the stiffness, you can even restyle your hair after only applying the wax once. This means you can easily rearrange your hairstyle to match all situations throughout the day.
You are unique, so stand out amongst the rest!
Wax's strong setting power allows you to arrange common hairstyles into something of your own creation. Your look has never been more easy to change. Stand out amongst the surrounding fellows with a unique hairstyle and discover a new person within yourself!

A hairstyle that never loses its shape!
Different from gel, wax enables you to restyle your hair without reapplying product or washing. If your hairstyle loses its shape during a date, just pinch and twist your hair to reactivate the power setting. Never have a hairstyle flop again! "How does wax enable restyling?"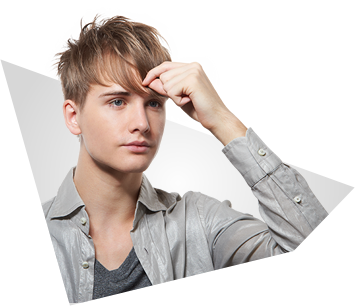 Wax can be used for all hair lengths!
Hair wax products can be used on various hair textures and lengths of hair, whether short, medium or long. A single product from the GATSBY MOVING RUBBER Hair Wax series can work for a wide variety of hair types and lengths.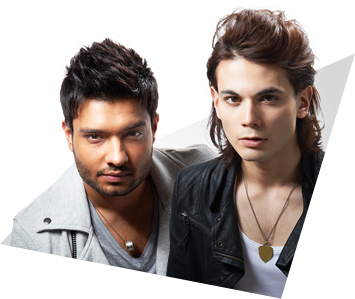 The Japanese grooming industry clearly divides wax and gel into different categories.
MOVING RUBBER Series belongs to the Wax category.
    *Cool Wet differs partially in composition from others in the series.
What is the differences between hair wax and hair gel?
Let's look at their characteristics in terms of hairstyles and finishing.

Hair wax can be used on varied hair lengths, from very short, medium, to very long hair. 
Wax can be used to easily achieve an exquisite style or a natural look.

Hairstyles and hair lengths diverse with the change of time and trends. 
Hair wax is ideal for arranging your hair in varied ways.

You can easily style and restyle your hair in a variety of ways: 
make it spiky, dynamic, bouncy, fluffy, or frizzy. 
Whether your hair is soft or hard, you can style it in the way you want with hair wax.
STYLING FEATURES
WAX
GEL
POINT1
Characteristics of Styling Agents

Characteristics of Hair Style and Finishing
Brings movement and play to your hairstyle.
Gives expressive finishing through various hairstyles: spiky, dynamic, bouncy, fluffy, or frizzy.
Allows different texture from glossy to mat.

Especially good for spiky and flat looks.
Gives a crisp, glossy (shiny) look.
POINT2
Advantages / Disadvantages
• Great for all hair lengths, from very short, medium, to very long.
• Allows restyling of hair.
• Good at making detailed expression and accentuating the hairstyle.
• Can be used all over the hair, or just on points here and there.
• Can give both hard and soft hair a spiky look (by modifying the amount of wax to be used).
• Hairstyle lasts longer with use of hairspray at the finishing
Note: Be sure to spread the wax on hands. 
Note: Check Styling Tips if your hair feels greasy.